Dear Friend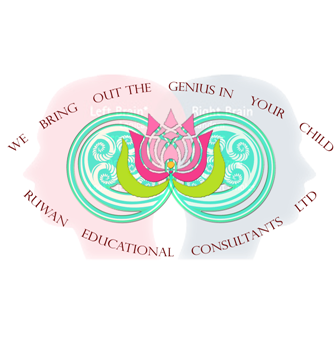 HOW TO CREATE A GENIUS FAMILY - 1 MARCH 2015
---
Contents
Quote for the Week
Editorial
Feature Article
Tips & Tricksl
Feedback
Q & A
Quote of the Week

What We have been, and What we are. is nothing compared to What we can be.

Author Unknown

Editorial

Welcome to our New Newsletter

Why has the name changed ?

Midbrain Activation and Quantum Speed Reading were only available for children. We have since discovered that adults too can profit from the same programs.

We have also introduced some more programs for adults such as Awaken the Third Eye and Mindpower.

We now have programs for the whole family and we strongly believe that to developing the genius in our children is a whole family commitment

Welcome to our new members Please feel free to pass this on to your list

Enjoy
QUANTUM SPEED READING- Awakening Your Child's Genius
FOR MORE INFORMATION ON QSR
---
THE BACK ISSUES ARE AT...
YOU ARE INVITED
To share our vision and mission.

We believe Mankind is on the path to a new level of evolution and we want to help our children to join that journey

HUMANS ARE DESIGNING THEIR EVOLUTION" --STEPHEN HAWKING

We enter a level beyond time and space; we go to a completely different field that quantum physics talks about. We must enter this field with our new, common, integral feelings and mind. Nature is leading us towards this; it is the existence in this field that is called "man.

It was said at one time that "the greatest unexplored territory is the space between our ears" No more. Psychologists are racing to define and elaborate on terms such as Consciousness, Awareness, Mindfulness, and Mindfulness Based Stress Reduction. . Varieties of meditation courses are offered in almost every town in most countries. Totally new fields of research are opening up: neuro-biology; neuro-plasticity; the biology of belief- Zero –Point Energy – The Matrix – Quantum Field to name just a few. Consider just a handful of titles that were published recently:

A Whole New Mind – Daniel Pink - Why Right Brainers will rule the Future

Infinite Mindfield – A Quest to Find the Gateway to Higher Consciousness - Anthony Peake - where a whole chapter is devoted to the mysterious Pineal Gland
UNIVERSITIES HAVE JOINED IN
Here is a very short description of some research being done in just one University in USA

Theory of Mind. Research under the heading of theory of mind addresses young children's understanding of the mental world—what they know or believe about thoughts, beliefs, emotions, and other psychological states. Theory of mind is currently one of the most active topics in the study of cognitive development, and it is a focus of both Dr. Farrar's and Dr. Miller's research.

Dr. Farrar's research explores the contributions of various aspects of language to theory-of-mind development. The research also examines relations between children's social experience and their theory-of-mind understanding. Dr. Miller's research examines the different sorts of beliefs and other mental states that children must come to understand. A further focus is on similarities and differences across cultures in theory-of-mind development Executive Functioning. Executive functioning generally refers to an array of higher level cognitive skills that control other more basic processes. These include planning, strategy development, response inhibition, problem solving, and working memory. These skills appear to be among the latest and longest-developing cognitive processes, and among the earliest to show limitations in adult aging.

Executive functioning is thought by many to be closely related to theory of mind. Aspects of executive functioning are examined by Dr. Berg, Dr. Marsiske, and Dr. Eyler. Dr. Berg is assessing both the behavioral and physiological aspects of planning and working memory across a wide age span, from preschool and grade school children to adolescents to adults of various ages. His physiological techniques include electrical and functional magnetic resonance imaging of the brain. Dr. Marsiske studies problem solving across the adult lifespan. Dr. Eyler has explored the effects of prenatal exposure to cocaine on planning.
SO HOW DO WE HELP OUR CHILDREN ?
Stephen Hawking observes, our human brains "with which we process present information have evolved only on the Darwinian time scale, of hundreds of thousands of years. This is beginning to cause problems. In the 18th century, there was said to be a man who had read every book written. But nowadays, if you read one book a day, it would take you about 15,000 years to read through the books in a national Library. By which time, many more books would have been written."
Which leads another writer to state: "A total redefinition and reconstruction of the way of communication and language is taking place. The World is overwhelmed by plain words and text information.
The world is tired of mere left brain reading; the old ways are doomed to perish, and the new crystal rainbows are naturally skilled and born with capacities and abilities far beyond ordinary imagination.
Extended consciousness through psychedelic Research and the strong audio- visual language of movies is just a glimpse into far greater realms awaiting us in future. A future, which is looking at us already now through the eyes of our own children. A new age, where parents honour their own children and educate each other in mutual acceptance.
Life becomes more and more simple, living examples of a greater truth are among us, and many irrelevant talks or books will cease to exist."
http://www.world-spirit.org/Aurora/qsr This is our quest: to find ways and means of helping our children find new ways of dealing with the information explosion that is all round us. We know for sure that the traditional school method of linear reading from left to right, one word at a time will not be sufficient to master the information age. Our aim is not to create magic shows where children are required to outperform each other or the "other Midbrain Activation Course." If you too believe that you have been sent to this earth to bring light and information, come join us.
Blessings
---
...
ANOUNCING THE NEXT BATCH OF LICENSEE TRAINING
Dear Friend

Thank you for your interest in our Midbrain Activation and Quantum Speed Reading License program.

We are happy to announce that the next batch of training will take place in May 2015, in Sholapur, Maharhastra.

If you are keen to get on board, please contact us for Non Declaration Agreement and send it back to us at your earliest convenience.

Send an email now! Please note we offer only Centre Licenses at the moment - This is to make sure our Licensee have to bear the minimum cost and get off to an early start

As we have over hundred interested people, we need a deposit of Rs 5,000 to secure a spot.

Please contact us for account details:
...
,....
---
DO YOU HAVE A PROGRAM RELATING TO EDUCATION?
If you conduct classes or programs or workshops on whole brain development, right brain education, multiple intelligence etc. and would like world-wide exposure, please


Read more about the PARENTS GUIDE TO MIDBRAIN ACTIVATION
WANTED DYNAMIC PROMOTERS
READ MORE ABOUT THIS OPPORTUNITY
MIDBRAIN ACTIVATION IN SRI LANKA/INDIA
CLICK HERE FOR DETAILS
---
For Feedback, Suggestions,Comments and Questions ===========================

General & Unsubscribe Info

===========================

HOW TO CREATE A GENIUS FAMILY © Copyright 2012, RUWAN ASSOCIATES, except where indicated otherwise.

All rights reserved worldwide. Reprint only with permission from copyright holder(s). All trademarks are property of their respective owners. All contents provided as is. No express or implied income claims made herein. Your business success is dependent on many factors, including your own abilities. Advertisers are solely responsible for ad content.

Please feel free to use excerpts from this newsletter as long as you give credit with a link to our page: www.midbrain-activation.com

========================================================

MIDBRAIN ACTIVATION is an opt-in ezine available by subscription only. We neither use nor endorse the use of spam.

Thank you!