Dear Friend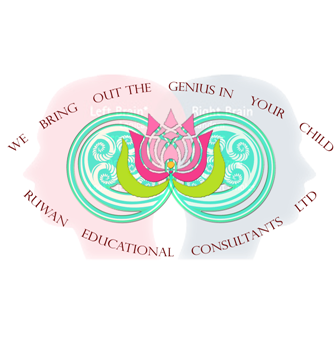 MIDBRAIN ACTIVATION July 13 -2014
---
Contents
Quote for the Week
Editorial
Feature Article
Tips & Tricksl
Feedback
Q & A
Quote of the Week

"It is paradoxical that many educators and parents still differentiate between a time for learning and a time for play without seeing the vital connection between them."

-- Leo Buscaglia

Editorial

Welcome to our weekly newsletter.

Lots of our readers enquire about the Shichida Method. Here's a great website with lots of information and DIY projects

http://www.mummyshomeschool.com/

Welcome to our new members Please feel free to pass this on to your list

Enjoy THE BACK ISSUES ARE AT...
How to boost child's memory by reciting or singing
Young children learn easily through reciting or singing. These activities help to boost their memory power for efficient learning as they grow.

Here are some tips…

1. Careful selection

Our favourites are classical music, nursery rhymes, educational songs and audiobooks.

During my first pregnancy, I bought several CDs of classical music and nursery rhymes to listen to every day. After Vee was born, I continued playing CDs to him every day. Perhaps that's why he's so into music?

2. Mind the pitch

Some CDs include children vocalists who sing out of tune or pitch. Try to avoid these and select the ones with better singing.

3. Keep the volume down

I keep the volume down so that it's comfortable to the child's ears, and helps maintain the peace at home. Low volume in the background also aids subconscious right brain learning.

When the baby & toddler are sleeping, Vee uses these headphones, which come with lockable volume control.

4. Moderate period of time

While playing music may help the child learn, I keep it moderate by allowing lots of time with no music in the background. This allows the child to sing and recite whatever he wishes to, so called producing his learning "output".

I also use this time to observe what are the audio files that he likes and has benefitted from.

5. Use various languages

I play songs and audio books in English, Chinese and Bahasa Melayu to expose the children to multiple languages. You may play songs in foreign languages too.

6. Get your hands and body moving

For babies, I show them baby hand signs when singing some songs. For toddlers, I incorporate hand and body movements.

Here's more on our experience with baby hand signs.

7. Use flash cards

Some songs can be sung while flashing cards. For instance, the ABC Song is popular with toddlers, and that's how Vee and Jae learnt the alphabets.

Chinese classics, Linking Memory (with funny stories) and Flash Memory (without funny stories) also go well with flash cards.

8. It's ok to repeat and repeat

When flashing cards, we generally don't repeat often. However for favourite songs and books, it's fine to repeat because many children simply love listening to them over and over again!

As an extreme case, Vee requested to listen to "Ten Little Indian Boys" on loop at home and in the car for ONE WHOLE YEAR. Of course, I found excuses to expose him to other songs (and give my poor ears a break), yet he kept requesting the same song.

After that, he went through phases of different favourite songs.

9. Show how to pronounce the words

When preparing a young child to recite or sing, I'd show him clearly how to pronounce the words. This means an occasional session of facing him and demonstrating lip movements.

10. Practice makes perfect

It's exciting when the toddler does his first recitation. Let her practise as often as she'd like to and make it a fun activity. I bought a 1-minute sandtimer and Vee loves reciting the flash memory set faster than it.

Couresy of:MieVee at MummysHomeschool.com:
MIDBRAIN ACTIVATION PARENTS GUIDE
The Midbrain Activation Manual is now being updated as we have had many enthusiastic parents try our book at home at a special price.

Your investment of time and effort will not only profit your child(ren) but help us in our vision of creating a World Without Blindness project. Read more about the PARENTS GUIDE TO MIDBRAIN ACTIVATION
WANTED DYNAMIC PROMOTERS
We have seen plenty of evidence of the power of The Midbrain Activation. This is a gift for our future generations and we need your help to promote it worldwide. We have very affordable plans that take your that take into consideration your unique situation.

Please visit our website for more information on this amazing opportunity

READ MORE ABOUT THIS OPPORTUNITY
MIDBRAIN ACTIVATION IN SRI LANKA / INDIA - JUNE 2014
CLICK HERE FOR DETAILS ============================================

Tips & Tricks on Midbrain Activation

============================================ Subscriber Feedback

========================================================

We welcome your feedback, questions, and suggestions

======================================================= General & Unsubscribe Info ========================================================

MIDBRAIN ACTIVATION © Copyright 2012, RUWAN ASSOCIATES, except where indicated otherwise.

All rights reserved worldwide. Reprint only with permission from copyright holder(s). All trademarks are property of their respective owners. All contents provided as is. No express or implied income claims made herein. Your business success is dependent on many factors, including your own abilities. Advertisers are solely responsible for ad content.

Please feel free to use excerpts from this newsletter as long as you give credit with a link to our page: www.midbrain-activation.com

========================================================

MIDBRAIN ACTIVATION is an opt-in ezine available by subscription only. We neither use nor endorse the use of spam.

Thank you!