Dear Friend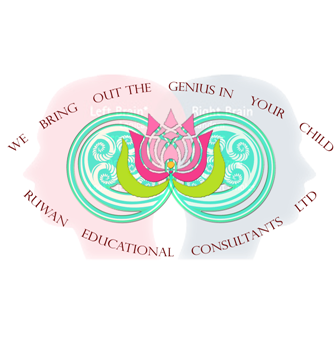 MIDBRAIN ACTIVATION Nov. 09 -2014
---
Contents
Quote for the Week
Editorial
Feature Article
Tips & Tricksl
Feedback
Q & A
Quote of the Week
What We have been, and What we are. is nothing compared to What we can be/
Author Unknown
Editorial
Welcome to our weekly newsletter.
Welcome to our new members Please feel free to pass this on to your list
Enjoy
QUANTUM SPEED READING- Awakening Your Child's Genius
FOR MORE INFORMATION ON QSR
---
THE BACK ISSUES ARE AT...
Is humanity changing as a species?
Renowned prophet and healer Edgar Cayce (1877-1945) not only spoke of a new humanity and referred to it as the 5th Root race but he also predicted that it would appear in the years 1998 to 2010.

Metaphysicians and other gurus also share the belief and the anticipation of this recent emergence of the new type of human they call Indigos. They are also referred to as Children of the New Millennium, Crystal Children, Children of Light, Golden Children, to mention a few.

Their explorations thus far have produced such terms as the New Humans or, more commonly, Star Children. The profiles of the Indigo children share the same attributes or are strikingly similar. They are highly intelligent, creative, psychic, telepathic and posses healing and clairvoyant abilities.

The Indigo children also share an inherent capacity to articulately express knowledge and awareness of deep spiritual concepts, historical, anthropological and scientific data, far beyond the capacity of even the most learned scholars, regardless of their age, level of cognitive development, education and numerous other pertinent factors.

This confronting evidence has even captured the attention and interest of the Chinese government who are researching children who possess 'exceptional human functioning' (EHF), more commonly referred to as 'China's Super Psychics'.
China's Super Psychics'.
Unfortunately, this research also suggests that these children are so different that they are often misunderstood and described as suffering from ADD (attention deficit disorder).

In this article we will explore the extraordinary qualities and states of consciousness demonstrated by the Indigo children and the inference of the emerging New Humans. Despite the plethora of information and supporting evidence, this phenomenon still manages to defy our logic and challenges our beliefs and yet it is scientifically supported.

Everything seems to suggest that humanity is on the verge of an evolutionary quantum leap. If we accept this premise, is it not plausible that the phenomenon related to extraterrestrial experience is equally valid and could offer a reasonable explanation for these developments?

Metaphysicians who speak about the emerging New Humans have professional, psychological and medical science backgrounds. Doreen Virtue, (The Crystal Children) has a PhD, and an MA and BA degree in Counselling Psychology. The publication The Indigo Children (1999) by Lee Carroll and Jan Tober took information from psychologists and therapists. The research in China is sponsored by the government and suggests that the phenomenon is taken seriously. Ufology researchers, too, have credible science, medical and psychological backgrounds.

If we are changing as a species, ufology offers a reasonable explanation. Scientific, biological and anthropological anomalies certainly suggest some form of intervention in the evolution of Homo sapiens. The missing link in our evolutionary tree certainly indicates a primary intervention in our genetic make-up. If this is the case, then the New Humans may well have been orchestrated in a similar way with genetic upgrades in our DNA. But the present upgrade is so radical that it appears like an evolutionary jump start, hence the name the New Humans.

If humanity is experiencing a quantum leap in its evolution, why is it happening now? Star Children believe they are here to 'guide the awakening of terrestrial consciousness' (Tracey Taylor). But how will this be achieved?

New scientific research could provide us with some of those answers and may qualify what the Star Children seem to understand, such as their role in the awakening of human consciousness. It may also explain why our connections to extraterrestrials could be far more intimate than we have previously suspected, as well as why they are currently so interested in us.
ANOUNCING THE NEXT BATCH OF LICENSEE TRAINING
Dear Friend

Thank you for your interest in our Midbrain Activation and Quantum Speed Reading License program.

We are happy to announce that the next batch of training will take place in December 2014, in Sholapur, Maharhastra.

If you are keen to get on board, please complete the attached Non Declaration Agreement and send it back to at your earliest convenience.

Please note we offer only Centre Licenses at the moment - This is to make sure our Licensee have to bear the minimum cost and get off to an early start

As we have over hundred interested people, we need a deposit of Rs 5,000 to secure a spot.

Please contact us for account details:
TO DOWNLOAD THE LICENSEE OFFER
PLEASE CLICK HERE
...
,....
---
DO YOU HAVE A PROGRAM RELATING TO EDUCATION?
If you conduct classes or programs or workshops on whole brain development, right brain education, multiple intelligence etc. and would like world-wide exposure, please


Read more about the PARENTS GUIDE TO MIDBRAIN ACTIVATION
WANTED DYNAMIC PROMOTERS
READ MORE ABOUT THIS OPPORTUNITY
MIDBRAIN ACTIVATION IN SRI LANKA/INDIA
CLICK HERE FOR DETAILS
---
For Feedback, Suggestions,Comments and Questions ===========================

General & Unsubscribe Info

===========================

MIDBRAIN ACTIVATION © Copyright 2012, RUWAN ASSOCIATES, except where indicated otherwise.

All rights reserved worldwide. Reprint only with permission from copyright holder(s). All trademarks are property of their respective owners. All contents provided as is. No express or implied income claims made herein. Your business success is dependent on many factors, including your own abilities. Advertisers are solely responsible for ad content.

Please feel free to use excerpts from this newsletter as long as you give credit with a link to our page: www.midbrain-activation.com

========================================================

MIDBRAIN ACTIVATION is an opt-in ezine available by subscription only. We neither use nor endorse the use of spam.

Thank you!