Dear Friend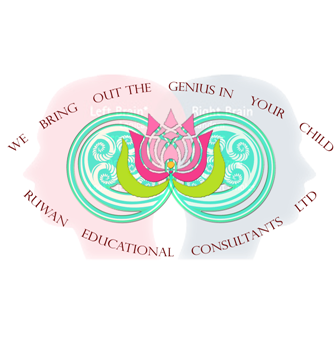 MIDBRAIN ACTIVATION Nov. 16 -2014
---
Contents
Quote for the Week
Editorial
Feature Article
Tips & Tricksl
Feedback
Q & A
Quote of the Week

What We have been, and What we are. is nothing compared to What we can be.

Author Unknown

Editorial

Welcome to our weekly newsletter.

Today, we want to touch on a topic that might seem outside the scope of this newsletter and website.

One of the saddest things that has happened in the self development movement is that the word "Hypnosis" has been associated with magic, charm, manipulation and stage drama.

Mention the word and people are sure to sit up straight and stare at you.

But if you read today's article closely, you will see a very close connection between hypnosis and right brain development.

Welcome to our new members Please feel free to pass this on to your list

Enjoy
QUANTUM SPEED READING- Awakening Your Child's Genius
FOR MORE INFORMATION ON QSR
---
THE BACK ISSUES ARE AT...
What is hypnosis?
Hypnosis is simply the deliberate use of the imagination, paralleled with strong focus and relaxation. Done well, it can work in the same way as when you are dreaming - the mind's 'Reality Simulator'.

"It's the optimum psychological and physical state in which to update responses to life so we can overcome difficulties and excel. For example we can use hypnosis to help update the anxious public speaker's response of fear to that of calm when they are presenting."
Developing Focus
So when you go into hypnosis, you simply get very involved with an inner reality, and we create this involvement, this focus, by drawing attention to detail in an interesting way.

It's just like when you read a good book; a great author will make the words impossible to ignore - he or she will paint pictures in your mind. A good hypnotist will do the same. But it's not just about colorful imagination, it's about controlling your attention - getting it focused on one or a few things. You can do this by deliberately noticing sensations within your own body.

As an aside, when you can reliably control your own attention, you have a great skill - imagine being able to choose what you think about at any time - or to be able to choose to think about nothing (really handy for falling asleep!).
Creating Relaxation
You can create relaxation in hypnosis in 2 ways:

• by recalling relaxing times (recalling a memory is a hypnotic process as you have to re-construct it)

• by talking in a relaxing, soothing way - slowly, with pauses, in a soft, low voice. This sends an unconscious message to relax.

How to 'Rebuild Experience' - Practical Exercise

Aim: To develop the most important hypnotic skill - the ability to recreate experiences within the mind.

Method: From a pleasant memory, such as a holiday, or something you enjoy doing, make a note of all the different elements that made up that experience.

Process: Download this worksheet and fill it in.

On the worksheet, you will see examples of 'nominalizations'. These words are hypnotic because they have no real meaning by themselves. You have to 'go inward' to assess what they mean for you - so they create an experience, which is what we are looking for with hypnosis. (More on this later in the course).

When completing the worksheet, use as many of these types of words as you can, and get used to spotting them in everyday life. (Politicians, salespeople and 'gurus' use them a lot) Audio Lesson

Now go to back the course support page http://1drv.ms/1H3k9dW and listen to the audio session. In it, I show you how to convert what you have just done into a hypnotic script. I want you to listen out for:

1. My use of nominalizations 2. The way I use all the senses 3. How I use my voice .
---
AUDIO FILE
ANOUNCING THE NEXT BATCH OF LICENSEE TRAINING
Dear Friend

Thank you for your interest in our Midbrain Activation and Quantum Speed Reading License program.

We are happy to announce that the next batch of training will take place in December 2014, in Sholapur, Maharhastra.

If you are keen to get on board, please contact us for Non Declaration Agreement and send it back to us at your earliest convenience.

Send an email now! Please note we offer only Centre Licenses at the moment - This is to make sure our Licensee have to bear the minimum cost and get off to an early start

As we have over hundred interested people, we need a deposit of Rs 5,000 to secure a spot.

Please contact us for account details:
...
,....
---
DO YOU HAVE A PROGRAM RELATING TO EDUCATION?
If you conduct classes or programs or workshops on whole brain development, right brain education, multiple intelligence etc. and would like world-wide exposure, please


Read more about the PARENTS GUIDE TO MIDBRAIN ACTIVATION
WANTED DYNAMIC PROMOTERS
READ MORE ABOUT THIS OPPORTUNITY
MIDBRAIN ACTIVATION IN SRI LANKA/INDIA
CLICK HERE FOR DETAILS
---
For Feedback, Suggestions,Comments and Questions ===========================

General & Unsubscribe Info

===========================

MIDBRAIN ACTIVATION © Copyright 2012, RUWAN ASSOCIATES, except where indicated otherwise.

All rights reserved worldwide. Reprint only with permission from copyright holder(s). All trademarks are property of their respective owners. All contents provided as is. No express or implied income claims made herein. Your business success is dependent on many factors, including your own abilities. Advertisers are solely responsible for ad content.

Please feel free to use excerpts from this newsletter as long as you give credit with a link to our page: www.midbrain-activation.com

========================================================

MIDBRAIN ACTIVATION is an opt-in ezine available by subscription only. We neither use nor endorse the use of spam.

Thank you!