Dear Friend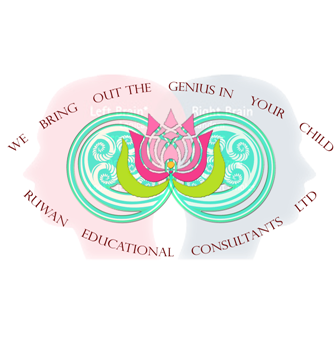 HOW TO CREATE A GENIUS FAMILY - APRIL 2015
---
Contents
Quote for the Week
Editorial
Feature Article
Tips & Tricksl
Feedback
Q & A
Quote of the Week

"The only thing that we have to fear is feat itself." Franklin Roosevelt. American President.

Editorial

Welcome to our New Newsletter

Why has the name changed ?

Midbrain Activation and Quantum Speed Reading were only available for children. We have since discovered that adults too can profit from the same programs.

We have also introduced some more programs for adults such as Awaken the Third Eye and Mindpower.

We now have programs for the whole family and we strongly believe that to developing the genius in our children is a whole family commitment

Welcome to our new members Please feel free to pass this on to your list

Enjoy
QUANTUM SPEED READING- Awakening Your Child's Genius
FOR MORE INFORMATION ON QSR
---
THE BACK ISSUES ARE AT...
YOU ARE INVITED
To share our vision and mission.

We believe Mankind is on the path to a new level of evolution and we want to help our children to join that journey

HUMANS ARE DESIGNING THEIR EVOLUTION" --STEPHEN HAWKING

We enter a level beyond time and space; we go to a completely different field that quantum physics talks about. We must enter this field with our new, common, integral feelings and mind. Nature is leading us towards this; it is the existence in this field that is called "man.

It was said at one time that "the greatest unexplored territory is the space between our ears" No more. Psychologists are racing to define and elaborate on terms such as Consciousness, Awareness, Mindfulness, and Mindfulness Based Stress Reduction. . Varieties of meditation courses are offered in almost every town in most countries. Totally new fields of research are opening up: neuro-biology; neuro-plasticity; the biology of belief- Zero –Point Energy – The Matrix – Quantum Field to name just a few. Consider just a handful of titles that were published recently:

A Whole New Mind – Daniel Pink - Why Right Brainers will rule the Future

Infinite Mindfield – A Quest to Find the Gateway to Higher Consciousness - Anthony Peake - where a whole chapter is devoted to the mysterious Pineal Gland
FOR THE GENIUS CHILD
10 Keys to Growing a Brilliant Child from Birth to Adulthood: Esther Andrews
1. Start as early as possible: Start now. Whatever your child's age is - don't delay. If yours is a newborn, it is a perfect time to start. If your child is a teenager - it is not too late. As parents, it is our privilege, and our obligation to take care of our child's education. Now is the best time to start.
2. Make it fun. For children, learning is fun. What does a child do when he plays with his toys? He is diligently learning about his environment. If you observe a young child playing with his toys, you can see that when a child has completed learning all that he can learn from a toy, he tosses it aside, and looks for a new one! Keep it light and fun. This will ensure that your child grows up to be a life long learner.
3. You are your child's natural teacher. No matter how many teachers your child has or will have in school and outside of school, you are his first and most important teacher. Take advantage of this and make sure you teach your child valuable lessons.
4. We all underestimate the ability of children to learn. When babies can't speak yet we don't know how much they can learn and how fast they learn. We don't know how much they can understand. But this is a very valuable period of time. At this time your child is learning his mother tongue. At this time your child has an amazing talent to recognize patterns. You can take advantage of this important period of time to teach your child many things related to language skills, like vocabulary, reading and more.
5. If you expose your child to many subjects and activities your child will show you what he is interested in. Then you can take advantage of his interest and relate other subjects to it. Let your child lead the way.
6. Children hate to be tested. Never test your child or it will stop being fun for him. Trust that whatever learning activity you are doing with your child is successful. Trust that your child is learning. Never doubt that. When it is the right time your child will show you how much he learned.
7. Children learn much faster than we adults do. If you want to keep your young child interested, you have to move at your child's speed - fast.
8. Your child's self confidence and self esteem are most important. Look for things to praise him for and avoid criticism. Every day, when your child goes to bed discuss the day's events and mention all the successes and achievements of the day. Get into the habit of doing this, it will make a big difference in your child's confidence.
9. Teach your child to set goals early on. Set yearly, monthly, weekly and daily goals. Teach your child how to put together a plan, and how to change the plan when it is necessary. At the end of the year celebrate the child's achievements. Make sure your child knows how successful he is.
10. Make sure your child knows that it's OK to make mistakes. It's OK to try and fail. Failure is just a learning opportunity, a signal to try a different way. A child that knows this will not be discouraged or give up. A child that knows this lesson will keep a healthy self esteem and confidence in spite of occasional set backs.
The more you teach your child, the stronger the bond between you. As you watch your child develop, succeed and meet his own goals, the memories you are creating together will turn into the dearest memories in your child's life, and in your own.
To learn more about the ways to develop your child's intelligence, check out right now "The Manual Your Child Should Have Come With - How to Develop Your Child's Genius". CLICK HERE TO READ MORE [ http://tinyurl.com/lj67nes ]
If you'd like to find out more information and ideas to develop your child's genius, please take a look at "The Manual Your Child Should Have Come With - How to Develop Your Child's Genius" CLICK HERE TO READ MORE
FOR THE GENIUS STUDENT
"If you really want to know a book, feel it first."

This is the advice from Marcus T. Anthony (PhD).

"This is the essence of a particular approach to reading and studying which I have developed. It's part of an educational philosophy which I call the Anthony Integrated Learning Method. This method combines traditional left-brain learning methods with right-brained, holistic tools. It's grounded in the theory of Integrated Intelligence.

Sceptics might say that means its not grounded at all, but I have applied these methods

myself, and found them extremely useful. The founding pinipal of Integrated Intelligence is that mind is non-local, and connected to a greater transpersonal mind. Biologist Rupert Sheldrake calls this the extended mind, and so do I. Information from that greater mind is processed by the brain at all times, even though most people are not aware of it. The extended mind can bring forth information from past, present and even future. Systems theorist Ervin Laszlo has described this well in his books The Akashic Mind, and The Akashic Experience.

The Akashic field is a concept from Indic lore, and it states that the individual minds of human beings like you and I mind are connected to an all-knowing c0osciouisness. Everything that has ever happened in the history of the universe is recorded in the Akashic field, according to the mythology

SEND EMAIL TO REQUEST THIS BOOK
---
..

..
---
...
ANOUNCING THE NEXT BATCH OF LICENSEE TRAINING
Dear Friend

Thank you for your interest in our Midbrain Activation and Quantum Speed Reading License program.

We are happy to announce that the next batch of training will take place in May 2015, in Sholapur, Maharhastra.

If you are keen to get on board, please contact us for Non Declaration Agreement and send it back to us at your earliest convenience.

Send an email now! Please note we offer only Centre Licenses at the moment - This is to make sure our Licensee have to bear the minimum cost and get off to an early start

As we have over hundred interested people, we need a deposit of Rs 5,000 to secure a spot.

Please contact us for account details:
USEFUL TOOLS FOR A GENIUS PARENT
,....Tools for Thinking Smarter

Need to spot personal opportunities? Promote a product or idea? Or simply make a difficult decision? Here are three popular tools that help you think smarter and make better use of the opportunities open to you.

WOT Analysis Discover New Opportunities, Manage and Eliminate Threats

The best-known of all business tools, SWOT Analysis helps you to analyze your situation's strengths and weaknesses, and identify the opportunities and threats you face

Do you solve problems systematically, or do you just grasp the first solution that comes along? Find out how effectively you solve problems.

Making a Decision by Weighing Up Different Factors

Decision making at work is rarely straightforward. So make your decisions better with this useful technique for making a choice when many factors must be balanced. CLICK HERE
---
DO YOU HAVE A PROGRAM RELATING TO EDUCATION?
If you conduct classes or programs or workshops on whole brain development, right brain education, multiple intelligence etc. and would like world-wide exposure, please




Here's an example from our newest Quantum Reading Instructor - Nisha Chandak

Please read about the amazing life changing work she does CLICK HERE
WANTED DYNAMICTUTORS/ TEACHERS/TRAINERS
• Are you passionate about helping students to succeed with their text book study ? • Do You want to improve your own reading speed and skills ? • Are you willing to go through a strict programme of action over 8 weeks ? • Are you looking for part time income in keeping with your skills and experience ? • Then please read on… READ MORE ABOUT THIS OPPORTUNITY
MIDBRAIN ACTIVATION IN SRI LANKA/INDIA
CLICK HERE FOR DETAILS
---
For Feedback, Suggestions,Comments and Questions ===========================

General & Unsubscribe Info

===========================

HOW TO CREATE A GENIUS FAMILY © Copyright 2012, RUWAN ASSOCIATES, except where indicated otherwise.

All rights reserved worldwide. Reprint only with permission from copyright holder(s). All trademarks are property of their respective owners. All contents provided as is. No express or implied income claims made herein. Your business success is dependent on many factors, including your own abilities. Advertisers are solely responsible for ad content.

Please feel free to use excerpts from this newsletter as long as you give credit with a link to our page: www.midbrain-activation.com

========================================================

MIDBRAIN ACTIVATION is an opt-in ezine available by subscription only. We neither use nor endorse the use of spam.

Thank you!