Dear Friend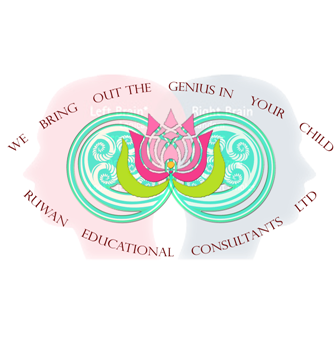 HOW TO CREATE A GENIUS FAMILY - APRIL 2015
---
Contents
Quote for the Week
Editorial
Feature Article
Tips & Tricksl
Feedback
Q & A
Quote of the Week

"Most of the problems of mankind are due to man's inability to still alone in a room." Baise Pascal.

" We are not physical beings having spiritual experiences. We are spiritual beings having a physical experience for a short while" Tehihard de Chadin.

Editorial

Welcome to our New Newsletter

Why has the name changed ?

Midbrain Activation and Quantum Speed Reading were only available for children. We have since discovered that adults too can profit from the same programs.

We have also introduced some more programs for adults such as Awaken the Third Eye and Mindpower.

We now have programs for the whole family and we strongly believe that to developing the genius in our children is a whole family commitment

Welcome to our new members Please feel free to pass this on to your list

Enjoy
An Invitation to take part in the Inner Riches Meditation Experience
You can now become one of over 65,000 conscious creators joining us on this life-changing journey - where you will receive 9 daily guided meditations and exercises.

Our goal is simple:

To empower you to easily & consistently achieve a transcendent state of meditation…

Where your highest consciousness, deepest gifts and most ingenious realizations await.

By the time these 9 sessions are up, every obstacle that may have previously held you back from meditating successfully - from mind chatter to lack of focus to not knowing where to start - will disappear.

A group of the most respected health & wellness experts worldwide have come together to share a simple but proven technique that can literally release years of stress in the first 10 minutes.

Your greatest potential: what they're not telling you

This is the only way you'll ever ~truly~ improve yourself
---
THE BACK ISSUES ARE AT...
This 9-day meditation challenge is POWERFUL (try it)
A few years back, Harvard psychologist Daniel Gilbert made a stunning discovery about happiness, fulfillment and the human condition.

By following two groups - one new amputees, the other big lottery winners - he found that within just two years, both returned to the exact same level of happiness they had before their life-changing event.

In other words -

Even millions of dollars can't make you happier than you already are.

And in the long run, even losing a limb can't make you much sadder either!

Why? Because the truth is, lasting joy, success and fulfillment don't come from what's around you...

WHAT IS INSIDE YOU BUT WHAT IS INSIDE YOU

So if there's a specific obstacle or challenge you're so ready to overcome...

And if you're ready to awaken your inner riches, from the inside out…
Check out this 9-day Inner Riches Meditation Experience hosted by my friends Amish and Puja Shah
Amish is a spiritual explorer and Inc. 500 certified entrepreneur who has spent two decades studying mind science, ancient consciousness-expanding practices, and dormant human abilities.

Together with his wife Puja, a certified yoga instructor, they are the founders of Project:Yourself - a global human potential movement with over 70,000 students.

And in this acclaimed meditation experience, they fuse science and spirit in a fascinating way to help you overcome your inner blocks.
CLICK HERE TO ENROL
Your greatest potential: what they're not telling you
Over 9 days, you'll get one immersive guided meditation session per day - and one mind-body-spirit tool or exercise you can use for an instant boost of perspective, creativity and intuition.

You don't want to miss this - especially because it's 100% complimentary for the GENIUS FAMILY community: ENROL TODAY
---
..

Grab your complimentary spot at the Inner Riches Meditation Experience. The experience begins Friday May 22nd - be quick.

P.S. This experience is Amish and Puja's gift to our community. It takes just a few minutes a day to do - and the impact it will leave on your inner and outer reality will astonish you:
---
...
ANOUNCING THE NEXT BATCH OF LICENSEE TRAINING
Dear Friend

Thank you for your interest in our Midbrain Activation and Quantum Speed Reading License program.

We are happy to announce that the next batch of training will take place in May 2015, in Sholapur, Maharhastra.

If you are keen to get on board, please contact us for Non Declaration Agreement and send it back to us at your earliest convenience.

Send an email now! Please note we offer only Centre Licenses at the moment - This is to make sure our Licensee have to bear the minimum cost and get off to an early start

As we have over hundred interested people, we need a deposit of Rs 5,000 to secure a spot.

Please contact us for account details:
USEFUL TOOLS FOR A GENIUS PARENT
,....Tools for Thinking Smarter

Need to spot personal opportunities? Promote a product or idea? Or simply make a difficult decision? Here are three popular tools that help you think smarter and make better use of the opportunities open to you.

WOT Analysis Discover New Opportunities, Manage and Eliminate Threats

The best-known of all business tools, SWOT Analysis helps you to analyze your situation's strengths and weaknesses, and identify the opportunities and threats you face

Do you solve problems systematically, or do you just grasp the first solution that comes along? Find out how effectively you solve problems.

Making a Decision by Weighing Up Different Factors

Decision making at work is rarely straightforward. So make your decisions better with this useful technique for making a choice when many factors must be balanced. CLICK HERE
---
DO YOU HAVE A PROGRAM RELATING TO EDUCATION?
If you conduct classes or programs or workshops on whole brain development, right brain education, multiple intelligence etc. and would like world-wide exposure, please




Here's an example from our newest Quantum Reading Instructor - Nisha Chandak

Please read about the amazing life changing work she does CLICK HERE
WANTED DYNAMICTUTORS/ TEACHERS/TRAINERS
• Are you passionate about helping students to succeed with their text book study ? • Do You want to improve your own reading speed and skills ? • Are you willing to go through a strict programme of action over 8 weeks ? • Are you looking for part time income in keeping with your skills and experience ? • Then please read on… READ MORE ABOUT THIS OPPORTUNITY
MIDBRAIN ACTIVATION IN SRI LANKA/INDIA
CLICK HERE FOR DETAILS
---
For Feedback, Suggestions,Comments and Questions ===========================

General & Unsubscribe Info

===========================

HOW TO CREATE A GENIUS FAMILY © Copyright 2012, RUWAN ASSOCIATES, except where indicated otherwise.

All rights reserved worldwide. Reprint only with permission from copyright holder(s). All trademarks are property of their respective owners. All contents provided as is. No express or implied income claims made herein. Your business success is dependent on many factors, including your own abilities. Advertisers are solely responsible for ad content.

Please feel free to use excerpts from this newsletter as long as you give credit with a link to our page: www.midbrain-activation.com

========================================================

MIDBRAIN ACTIVATION is an opt-in ezine available by subscription only. We neither use nor endorse the use of spam.

Thank you!