Dear Friend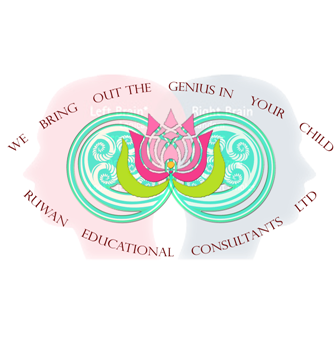 HOW TO CREATE A GENIUS FAMILY - 15 August 2015
---
Contents
Quote for the Week
Editorial
Feature Article
Tips & Tricksl
Feedback
Q & A
Quote of the Week

"Most of the problems of mankind are due to man's inability to still alone in a room." Baise Pascal.

" We are not physical beings having spiritual experiences. We are spiritual beings having a physical experience for a short while" Tehihard de Chadin.

Editorial

Welcome to our New Newsletter

Why has the name changed ?

Midbrain Activation and Quantum Speed Reading were only available for children. We have since discovered that adults too can profit from the same programs.

We have also introduced some more programs for adults such as Awaken the Third Eye and Mindpower.

We now have programs for the whole family and we strongly believe that to developing the genius in our children is a whole family commitment

Welcome to our new members Please feel free to pass this on to your list

Enjoy
Why Dairy Products are harmful for Your Child
Children's health often improves when dairy is eliminated When it comes to nutrition it is a very difficult time to be a mother. Some of our favorite "comfort foods" turn out to be very uncomfortable for the human body. When mothers come to us for nutritional help, the very first thing we do is eliminate all dairy products. This rarely makes us popular, but the reasons for so doing are compelling. The evidence that this is sound advice is clearly seen in the results with our children. We don't mind being unpopular at the start because we know it won't last long. Once mother sees the improvement in her children's health, she becomes a strong advocate of a dairy-free nutritional program.

Why are dairy products such a problem for the human body? Dairy products are derived from the milk of cows. Cow's milk is a highly specialized baby formula designed for baby cows but not designed for baby human beings (or adult human beings either!). Cow baby formula contains special hormones for baby cows. These hormones are not good for human beings. This is why even organic milk is still not good for your child as compared to human breast milk.

Cow's milk that is not organic contains antibiotics and growth hormones to increase milk production. These antibiotics and additional growth hormones are also a very bad idea for human beings, especially very young human beings whose immune systems can be especially fragile.

Cow's milk contains casein, which reacts with the opiate receptors in the temporal lobes of the brain. The temporal lobes are involved with speech and auditory integration. When casein reacts with the opiate receptors in the temporal lobes, it can mimic the effect of opiate drugs, and this may negatively impact speech and auditory integration. It is worth noting that the peptide from milk is called casomorphin.

Most of us were raised on cow's milk. We had it on our cereal for breakfast. We had little boxes of it with our school lunch. We washed down our stolen cookies with it. Weren't you told that if you did not drink your milk you would never grow up to be big and strong?

Mothers are afraid to stop dairy products. Secretly we think something terrible will happen if we stop dairy products.

It's not true. Something good will happen. That runny nose will stop running. Those chronic ear infections will disappear. Those black circles under your child's eyes will go away and not come back. The trips to the doctor, or worse, the hospital, will become fewer. Appetite, sleep, and behavior – all may be much better. For some children, understanding and language will improve as well.

Do you like a challenge? Here is a good one: Put a dot on your calendar today and another one on the calendar exactly six weeks from now. Eliminate all dairy products starting today, and when you come to that second dot six weeks from now, ask yourself what changed? If there are clear changes for the better, you have your answer. You will have taken the first step in creating a much better nutritional program for your child. Keep it up!

Write and tell us how you are doing. Want to learn how to increase calcium in your child's diet without dairy products?There are many delicious and nutritious foods that offer calcium, often in forms that are easier to absorb and digest.

VEGETABLES

Many vegetables are a fine source of calcium. The green leafy vegetables like spinach, kale, collard greens, turnip greens, beet greens, and Swiss chard provide a rich source of calcium. These vegetables should be cooked and can be served several times a day.

These are among the most nutritious of all vegetables, so it is very important to provide the opportunity to enjoy these vegetables while your child is young and learning how different foods taste. Giving your young child a wide palate for many different tastes and textures makes a huge difference later on. Children who are not exposed early to a wide variety of foods are more likely to stay with a narrow diet throughout life.

BEANS

Beans also provide calcium. Beans must be properly cooked to be digestible. We recommend that beans be soaked at least four hours, and then discard the water. Place the beans in a slow cooker with herbs or seasonings and lots of water. Cook overnight, or for at least eight hours. The beans should be very soft so that you can mash them with a fork or puree them easily.

NUTS AND SEEDS

Sesame seeds and almonds are a very good source of calcium. Sesame can be toasted and sprinkled on vegetables, poultry, fish, or meat. It can also be made into butter and used as a snack or in a sauce for vegetables, poultry, meat or fish.

Almonds can also be toasted or made into butter and used in the same way. In fact, many parents like to make their own "almond milk." This is easy to do and it is delicious. When cow's milk is eliminated, mothers are often eager to have a substitute that is healthy. We are so accustomed to having a milky-looking drink, and almond milk really comes to the rescue.

Fish

Wild salmon and sardines are a very rich source of calcium. If wild salmon is not available, we do not recommend farm-raised fish as a substitute.

Soy

Parents frequently substitute soymilk for dairy. We have found soy products to be a problem for our children, so we do not recommend their use.

Life Habits Matter

Teaching your child right from the start how to eat healthy sources of calcium will establish a life-long habit of eating all the right things and loving them, while avoiding those foods that over time can cause degenerative disease.

More Information

For more information on calcium-rich foods, you can consult: The International Osteoporosis Foundation's website

Vegetables

Courtesy of The Institutes for the Achievement of Human Potential

The International Osteoporosis Foundation's website
An Invitation to take part in the Inner Riches Meditation Experience
You can now become one of over 65,000 conscious creators joining us on this life-changing journey - where you will receive 9 daily guided meditations and exercises.

Our goal is simple:

To empower you to easily & consistently achieve a transcendent state of meditation…

Where your highest consciousness, deepest gifts and most ingenious realizations await.

By the time these 9 sessions are up, every obstacle that may have previously held you back from meditating successfully - from mind chatter to lack of focus to not knowing where to start - will disappear.

A group of the most respected health & wellness experts worldwide have come together to share a simple but proven technique that can literally release years of stress in the first 10 minutes.

Your greatest potential: what they're not telling you

This is the only way you'll ever ~truly~ improve yourself
---
THE BACK ISSUES ARE AT...
This 9-day meditation challenge is POWERFUL (try it)
A few years back, Harvard psychologist Daniel Gilbert made a stunning discovery about happiness, fulfillment and the human condition.

By following two groups - one new amputees, the other big lottery winners - he found that within just two years, both returned to the exact same level of happiness they had before their life-changing event.

In other words -

Even millions of dollars can't make you happier than you already are.

And in the long run, even losing a limb can't make you much sadder either!

Why? Because the truth is, lasting joy, success and fulfillment don't come from what's around you...

WHAT IS INSIDE YOU BUT WHAT IS INSIDE YOU

So if there's a specific obstacle or challenge you're so ready to overcome...

And if you're ready to awaken your inner riches, from the inside out…
Check out this 9-day Inner Riches Meditation Experience hosted by my friends Amish and Puja Shah
Amish is a spiritual explorer and Inc. 500 certified entrepreneur who has spent two decades studying mind science, ancient consciousness-expanding practices, and dormant human abilities.

Together with his wife Puja, a certified yoga instructor, they are the founders of Project:Yourself - a global human potential movement with over 70,000 students.

And in this acclaimed meditation experience, they fuse science and spirit in a fascinating way to help you overcome your inner blocks.
CLICK HERE TO ENROL
Your greatest potential: what they're not telling you
Over 9 days, you'll get one immersive guided meditation session per day - and one mind-body-spirit tool or exercise you can use for an instant boost of perspective, creativity and intuition.

You don't want to miss this - especially because it's 100% complimentary for the GENIUS FAMILY community: ENROL TODAY
---
..

Grab your complimentary spot at the Inner Riches Meditation Experience. The experience begins Friday May 22nd - be quick.

P.S. This experience is Amish and Puja's gift to our community. It takes just a few minutes a day to do - and the impact it will leave on your inner and outer reality will astonish you:
---
...
MIDBRAIN ACTIVATION AND QUANTUM SPEED READING ONLINE
You can now teach your child(ren) Midbrain Activation and Quantum Speed Reading in the comfort and privacy of your own home.

The parents are always the first and the most important teachers in a child's life.

Midbrain Activation is much more than learning a set of "magical" skills. As the late Prof. Makoto Schichida always emphasised that "The philosophy of Shichida revolves around parent-child bonding."

We feel that once you engage the heart of a child, you can engage their mind. It's all about praise, love, and accept, which is our motto.

The "Soul Education" is an education to develop children's hearts and polish their souls. The right brain can be activated not by egoistic hearts but by appreciative hearts. Parents should shower their child with love and praise which in turn encourages the child to learn. When a child is reared in an environment of unlimited love, continuous praise and unconditional acceptance, it develops a sense of "oneness" between parent and child. To unlock and develop the right brain, parents need to provide children with a stress-free environment to learn.

QUANTUM SPEED READING ONLINE

If your child has completed Midbrain Activation Course, you may want to follow up with the Quantum Speed Reading experience which Please contact us details:
USEFUL TOOLS FOR A GENIUS PARENT
,....Tools for Thinking Smarter

Need to spot personal opportunities? Promote a product or idea? Or simply make a difficult decision? Here are three popular tools that help you think smarter and make better use of the opportunities open to you.

WOT Analysis Discover New Opportunities, Manage and Eliminate Threats

The best-known of all business tools, SWOT Analysis helps you to analyze your situation's strengths and weaknesses, and identify the opportunities and threats you face

Do you solve problems systematically, or do you just grasp the first solution that comes along? Find out how effectively you solve problems.

Making a Decision by Weighing Up Different Factors

Decision making at work is rarely straightforward. So make your decisions better with this useful technique for making a choice when many factors must be balanced. CLICK HERE
---
DO YOU HAVE A PROGRAM RELATING TO EDUCATION?
If you conduct classes or programs or workshops on whole brain development, right brain education, multiple intelligence etc. and would like world-wide exposure, please




Here's an example from our newest Quantum Reading Instructor - Nisha Chandak

Please read about the amazing life changing work she does CLICK HERE
WANTED DYNAMIC TUTORS/ TEACHERS/TRAINERS
• Are you passionate about helping students to succeed with their text book study ? • Do You want to improve your own reading speed and skills ? • Are you willing to go through a strict programme of action over 8 weeks ? • Are you looking for part time income in keeping with your skills and experience ? • Then please read on… READ MORE ABOUT THIS OPPORTUNITY
QUANTUM READING FOR ADULTS - ONLINE
CLICK HERE FOR DETAILS
---
For Feedback, Suggestions,Comments and Questions ===========================

General & Unsubscribe Info

===========================

HOW TO CREATE A GENIUS FAMILY © Copyright 2012, RUWAN ASSOCIATES, except where indicated otherwise.

All rights reserved worldwide. Reprint only with permission from copyright holder(s). All trademarks are property of their respective owners. All contents provided as is. No express or implied income claims made herein. Your business success is dependent on many factors, including your own abilities. Advertisers are solely responsible for ad content.

Please feel free to use excerpts from this newsletter as long as you give credit with a link to our page: www.midbrain-activation.com

========================================================

MIDBRAIN ACTIVATION is an opt-in ezine available by subscription only. We neither use nor endorse the use of spam.

Thank you!