Dear Friend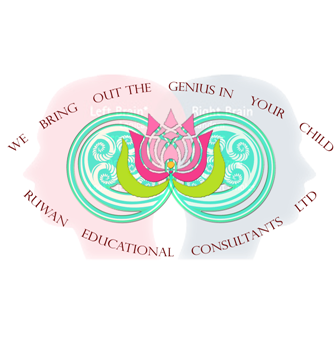 MIDBRAIN ACTIVATION September 21 -2014
---
Contents
Quote for the Week
Editorial
Feature Article
Tips & Tricksl
Feedback
Q & A
Quote of the Week

"Someday, after mastering the winds, the waves, the tides and gravity, we shall harness for God the energies of love, and then, for a second time in the history of the world, man will have discovered fire." ― Pierre Teilhard de Chardin

Editorial

Welcome to our weekly newsletter.

Some years ago, a business friend asked me: "can you come up with something more than the current circus in Midbrain Activation?'

We have been searching and today are pleased to announce some good news.

We believe that midbrain activation is our contribution to humanity's "conscious evolution" - a termed coined by the eminent Dr Pierre Teilhard de Chardin

Today we are pleased to put before you a tiny bit of information about this vast project being carried out by prestigious institutions such as the Princeton University in USA.

***************

Welcome to our new members Please feel free to pass this on to your list

Enjoy
MIDBRAIN ACTIVATION AND THE NOOSPHERE
Consider the progress of mankind in technology.

Back in the 1980'S I purchased a Commodre 64 to introduce my children to computers.

Today, my son is a professor of digital architecture. Gone are drafting tables, light tables, and mechanical devices.

The technological progress made from model T and Kitty Hawk to today's luxury cars and jumbo jets need no elaboration.

A similar evolution is taking place in human thought. One of the first people to elaborate on this is the late Pierre Chardin, who coined such terms as Conscious evolution and noosphere.

It was Teilhard's thinking about humanity's future evolution that got him in trouble with church authorities, however Teilhard argued, for example, that creation is still evolving and that mankind is changing with it; we are, he said, advancing in an interactive "noosphere" of human thought through an evolutionary process that leads inexorably toward an Omega Point – that is pulling all the cosmos to itself.

Pope Emeritus Benedict XVI, for example, who as a young theologian named Joseph Ratzinger criticized Teilhard's views, a few years ago praised Teilhard's "great vision" of the cosmos as a "living host." That raised a few eyebrows and prompted Benedict's spokesman to clarify that "by now, no one would dream of saying that (Teilhard) is a heterodox author who shouldn't be studied."

Benedict's successor, Pope Francis, has also invoked Teilhard-sounding concepts about the ongoing development of human consciousness, and Vatican observers say it would not be surprising if Teilhard made an appearance in an encyclical on the environment that Francis is currently writing.

What is the Noosphere?

The noosphere is the planetary sphere of mind or thinking layer of planet Earth. To grasp the idea of the noosphere we must elevate our consciousness and open ourselves to the most general, elemental and cosmic principles of life on Earth . As the mental sheathe of the planet, the noosphere characterizes mind and consciousness as a unitary phenomenon. This means that the quality and nature of our individual and collective thoughts directly effects the noosphere and creates the quality of our environment—the biosphere.

The noosphere, identified in the early twentieth century as intrinsic to the next stage of human and terrestrial evolution, is defined as the Earth's "mental sphere" or stratum of human thought.

Just as the biosphere is the unity of all of life and its support system, the noosphere is the unity of all mind and its thinking layers. In this way the noosphere can be understood as the sum of the mental interactions of all life. Within the noosphere exists the evolutionary control panels, known as the psi bank, the storage and retrieval system for all the mental programs.

The historic process is changing dramatically before our eyes … Mankind taken as a whole is becoming a powerful geological force. Humanity's mind and work face the problem of reconstructing the biosphere in the interests of freely thinking mankind as a single entity. This new state of the world we are approaching without noticing it is the 'Noosphere.

The Internet is the third-dimensional reflection of the noosphere, a form of proto-telepathy. When the noosphere is fully activated, then the human species will experience telepathy as a collective norm.
For more information please visit
FOR MORE INFORMATION ...
CLAIRVISION SCHOOL
CLAIRVISION SCHOOL

Clairvision School in Australia, founded by Dr Sam Sagan presents a course on "Awakening the Third Eye" in several parts of the world. The course is described as: * It is a means of self-discovery and transformation allowing one to reach an unprecedented level of depth in the psyche;

* It reveals aspects of the Self that one had never suspected, opening untapped potential and sources of inspiration and creativity;

* It takes one to the source of emotional charges and deeply-rooted traumas, while allowing a safe release of these blockages;

* It enables discovery of past, present and future energy patterns in the individual psyche; * It is a highly effective method of energy-balancing;

* It works through a stimulation of the third eye and perception of the inner space.
FOR A LIST OF SKILLS COVERED IN THE COURSE
PLEASE VISIT OUR WEBSITE
...
,....
---
DO YOU HAVE A PROGRAM RELATING TO EDUCATION?
If you conduct classes or programs or workshops on whole brain development, right brain education, multiple intelligence etc. and would like world-wide exposure, please


Read more about the PARENTS GUIDE TO MIDBRAIN ACTIVATION
WANTED DYNAMIC PROMOTERS
READ MORE ABOUT THIS OPPORTUNITY
MIDBRAIN ACTIVATION IN SRI LANKA/INDIA
CLICK HERE FOR DETAILS
---
For Feedback, Suggestions,Comments and Questions ===========================

General & Unsubscribe Info

===========================

MIDBRAIN ACTIVATION © Copyright 2012, RUWAN ASSOCIATES, except where indicated otherwise.

All rights reserved worldwide. Reprint only with permission from copyright holder(s). All trademarks are property of their respective owners. All contents provided as is. No express or implied income claims made herein. Your business success is dependent on many factors, including your own abilities. Advertisers are solely responsible for ad content.

Please feel free to use excerpts from this newsletter as long as you give credit with a link to our page: www.midbrain-activation.com

========================================================

MIDBRAIN ACTIVATION is an opt-in ezine available by subscription only. We neither use nor endorse the use of spam.

Thank you!